WASHINGTON: US President Donald Trump has said he wants to explore opportunities for Pakistan and US to work closely together and to renew their partnership, a press release issued by Pakistan's mission in Washington said on Saturday.
Trump made the statement at a ceremony held at the White House, where Pakistan's newly appointed ambassador Dr Asad Majeed Khan presented his credentials to the US president.
"Ambassador Khan conveyed the greetings of Pakistan's leadership to President Trump who reciprocated with similar positive sentiments for Prime Minister Imran Khan," the press release said.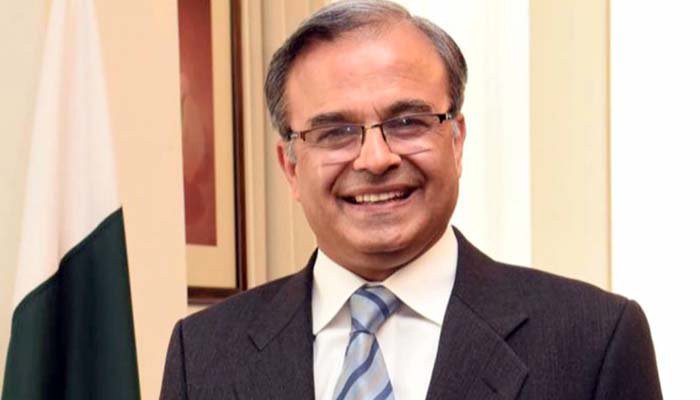 Responding to the president's welcome remarks, the ambassador stated that he would tirelessly work to enhance mutually beneficial cooperation between the two countries.
In reply, President Trump said that he wants to explore opportunities for the two countries to work closely together and to renew their partnership, the press release stated.
Pakistan Ambassador to the US, Dr. Asad Majeed Khan's message to the Pakistani-American community. pic.twitter.com/vLeFc3La2T

— Pakistan Embassy, DC (@PakEmbassyDC) January 11, 2019
A career diplomat, Dr Majeed until recently served as Pakistan's ambassador in Tokyo. In the past, he has served in New York and Washington in different capacities. His appointment was announced by Foreign Minister Shah Mehmood Qureshi in October last year.
Dr Majeed replaced Ali Jahangir Siddiqi, who was appointed ambassador by the PML-N government at the far end of its five-year tenure.
Siddiqui stepped down from his post as Pakistan's ambassador to the US on December 25, 2018.