KARACHI: Pakistan's armed forces presented an air show and anti-terrorism demonstration at Sea View as part of the tenth International Defence Exhibition and Seminar (IDEAS 2018).
The JF-17 Thunder and F-16 fighter aircraft of the Pakistan Air Force (PAF) enthralled the audience with an air show at Nishan-i-Pakistan, Sea View. Sherdil aerobatics team also presented a scintillating aerial display.
According to a press release issued by the Directorate of Media Affairs of PAF, this year PAF is participating in the mega event with locally made state-of-the-art military hardware, including Air Defence Command and Control Centres and integrated simulators.
Manufactured by PAF, these simulators are being used to modernise its operational training environment.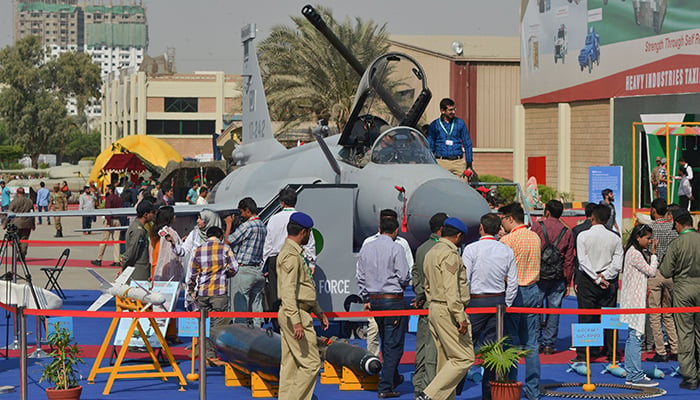 Pakistan Aeronautical Complex Kamra would also set up their stall at the venue along with a static display of JF-17 Thunder and Super Mushshak aircraft.
The four-day defence exhibition, which kicked off on November 27 and will continue till November 30, is being attended by 262 high-level delegations from 51 different countries.
Organised under the aegis of Defence Export Promotion Organisation (DEPO), IDEAS 2018 brings together defence industry players from different parts of the world. Besides Pakistan itself, other major exporters of defence technology including China, the Czech Republic, France, Germany, Italy, Jordan, Poland, Russia, South Korea, Turkey, UAE, Ukraine, USA are exhibiting their exclusive country pavilions.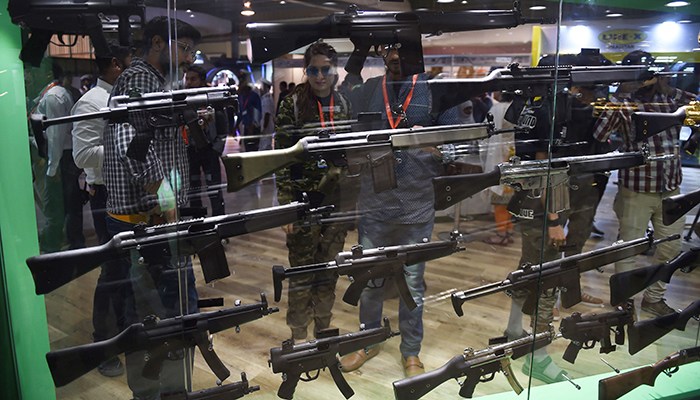 The event encompasses a series of activities ranging from the world's advance defence technology demonstrations, an international seminar, three conferences by the Pakistan armed forces and the IDEAS Karachi Show to a counter-terrorism demonstration.
Networking and business expansions through business to business (B2B) and business to government (B2G) engagements and the signing of MoUs are additional features of the exhibition.
Two Russian naval ships are also visiting Pakistan for port call during IDEAS 2018.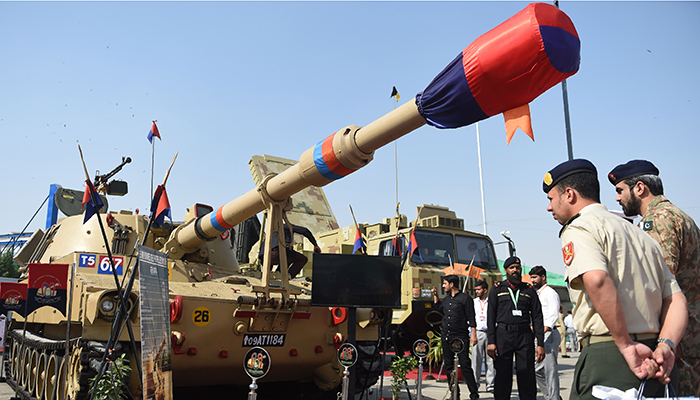 New inventions of Pakistan defence industry including those from Global Industrial Solutions, Pakistan Ordnance Factories, Military Vehicles Research and Development Establishment, Shibli Electronics, Universal Smart Military Systems and Daudson Armoury are also being showcased during the exhibition.