New pictures of Pakistani actress Mahira Khan and Indian actor Ranbir Kapoor are going viral on the internet.
There have long been rumors of romance between them ever since they were spotted together at Global Teacher Prize earlier this year.
In new photos,  Mahira Khan and Ranbir Kapoor were spotted catching a smoke break together outside a hotel in New York.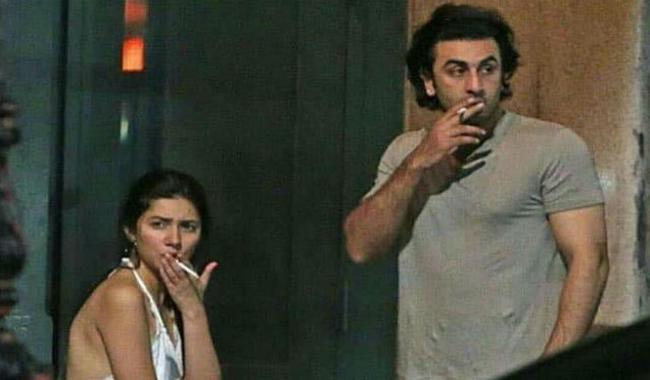 While some people criticised Mahira Khan for smoking and the "short dress", many others voiced their support for the Raeesactress.
Tough both the actors have not shared the screen together, according to India media they have become good friends ever since they were introduced by mutual friends.