NOTTINGHAM: The Pakistan cricket team on Tuesday offered their Eid prayers at a local mosque here on Tuesday.
However, the Pakistan skipper Sarfaraz Ahmed did not celebrate Eid with the team as he travelled to Bradford to be with family members.
Pakistan will leave for Bristol later today where they will play Sri Lanka on June 7.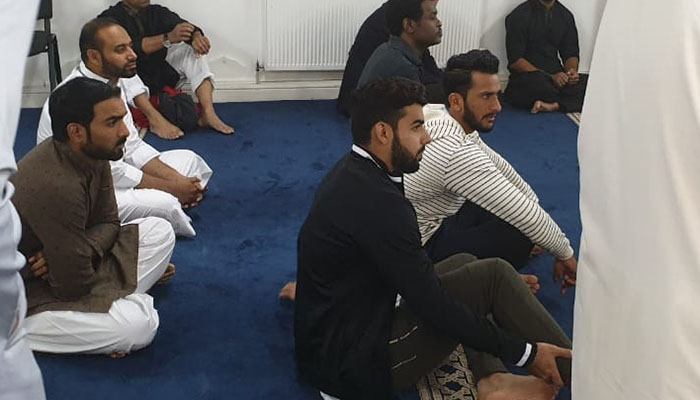 The team played their first two matches of the ICC Cricket World Cup in Nottingham. Pakistan lost the first match to West Indies by seven wickets and then beat tournament favourites England by 14 runs.
Pakistan team celebrating Eid in Nottingham
Players wished everyone on Eid and requested fans to keep praying for the team throughout the World Cup.